It's that time of year. The most important Friday in the retail sector's year. The biggest shopping day (weekend) of the year. Every November, businesses relish extra sales and consumers enjoy big discounts. But it's not only for big stores. Black Friday (and Cyber Monday) is also a great time to save money on software tools and services for running your blog. Travel bloggers can benefit from huge discounts on website themes, SEO tools, email marketing software, photography hosting platforms, writing software, social media schedulers, and much more. If you know where the deals are, you could buy every piece of software you need for the rest of the year with massive savings. And let's not forget the lifetime deals. Yeah, we love those 😀
There are lots of deals out there. But you don't have to buy everything. Don't let the scarcity factor blur your judgement. The best deals are not always obvious. I've put together a list of the most useful deals for travel bloggers, and for travellers in general for Black Friday 2019. I hope you find something that saves you money, helps you build your travel blog, and improve your content and SEO efforts.
The official date is Friday, 29 November but deals for bloggers, marketers and writers often last a week or two. At least until after Cyber Monday. Some deals even start at the beginning of November. (Every day is Friday in November!!)
*This post may have affiliate links. If you choose to purchase products or services through these links I may receive commissions. This is at no extra cost to you. Thank you for supporting all the hours of work I put into this website!
Shopping for the best deals in 2019? The search ends here.
The Big List of Black Friday and Cyber Monday Deals For Travel Bloggers
ProWritingAid – Write Like a Champ!
Bloggers need all the help they can get to produce quality content on a consistent basis. It's not easy. And the grammar police will be on your back if your prose is not up to scratch. Make sure your writing is fluid, coherent, and interesting. Cheat by using a secret weapon. Pro Writing Aid is one such weapon. And this Black Friday they're offering up to 50% off. Yep, half-price deals for Lifetime subscriptions.
I recommend ProWritingAid to travel bloggers as a way to speed up the writing process and improve your work.
Travel Blog WordPress Themes
Astra Black Friday
WPAstra ranks as one of my top WordPress theme builders for speed and features. If you like clean designs, and fast, responsive user experience, this is a great option. The Astra black Friday sale kicks off a week before the big Friday on 25th November 2019. Get 30% off not only the Astra theme but the other excellent products that can help improve your travel blog, such as Convert Pro and WP Portfolio Plugin.
Astra Theme Black Friday & Cyber Monday Deal
30% OFF on all new purchases and upgrades.
Valid through: 25th November 2019 (12:00 am EST) to 4th December 2019 (12:00 pm EST)
Use code BIGGESTBF19
The Mini-Agency and Agency Bundles will also be eligible for the 30% discount.
Mini Agency Bundle:
The Astra theme and Astra Pro addon
Ultimate Addons for Elementor or Beaver Builder
Agency Starter Sites (100+ premade website templates)
WP Portfolio plugin
Sale price – $169 $118 Annual and $499 $349 Lifetime
StudioPress
StudioPress has been the most solid WordPress theme of the last decade and the company is still going strong. Genesis, the underlying framework, is one of the most secure and fast WordPress templates available. Building on top of this framework are themes that look professional and beautiful at the same time.
Black Friday & Cyber Monday 2019: $100 off the StudioPress Pro-Plus All Theme Package
Save $2,300: That's how much it would cost to buy each theme in Pro Plus individually.
Thursday, November 28, 2019 – Monday, December 2, 2019.
Elementor – Landing Page & Website Builder
Build landing pages, sales pages, event pages, and even entire sites with the ultimate page builder for WordPress, Elementor. Want a stunning-looking Travel Blog or course page? Want to build a professional "about" or "contact" page for your travel blogging business?
Elementor is the perfect tool for creating fast and beautiful pages. The plugin for WordPress is lightweight and intuitive.
Get 25% off this Black Friday.
This is one of the best deals of the year so don't miss it. 100% Recommended!
Divi Theme
Divi Theme is a popular WordPress theme builder offering a huge range of configuration options, page builders, and slick design.
This is the theme we built NomadFlag.com with
You can easily build impressive websites with Divi. The DIVI Lifetime includes a lifetime subscription to the entire Elegant Themes range, which includes their flagship product.
Video Editing for Web and Social Media
Wave Video is one of the easiest to use and fastest video editor ever. Make free videos with zero design experience. It's easy to learn and you can start with built-in templates and assets or build your own. Show off your products and services with a professional-looking video that you put together in minutes.
Get 50% off all plans and start making stylish Instagram and Facebook videos and marketing material for your travel blog.
Early Black Friday Deal: ALL OF NOVEMBER
The first year of the creator plan for just $49 (instead of $99 = 50% off!!!)
Coupon Code: WCA_Black49
Monthly plans: Pro monthly for only $19 per month, forever (instead of $49 per month = 60% off)
Coupon Code: WPM_Black19P
>> Available now – Expiring December 4th<<
WP Rocket – Speed Up WordPress
In case you didn't know, website speed is a big ranking factor for Google. If your website is super slow, your 5000-word article on the best cafes in Rome won't appear in the top 10 on Google. Why? Because Google wants to give users a great experience. Websites that take 60 seconds to load do not provide a good experience. Do yourself a favour and speed up your WordPress site with a caching plugin.
But don't pay full price. The Black Friday WP Rocket price is sure to please travel blogging bargain shoppers.
Envato Elements – Digital Assets
Get unlimited digital assets and all-you-can-eat creatives with an Envato Elements subscription. Need that graphic for a social media campaign? Looking to build a new website but need a template? Haven't got the right photo of Thailand for that travel writing assignment? Not to worry. Envato Elements has everything you will need. The service has almost 2 million assets and is increasing daily.
Creatives, designers, bloggers, and marketers will get a lot of value from this platform. But for one week in November, the deal is sweetened!
PromoRepublic Social Scheduling
PromoRepublic is about as close to "done-for-you" social media as you can get. With the largest selection of templates and pre-made posting ideas, PromoRepublic will help you promote your blog and your Facebook, Twitter, and Instagram accounts
You can also auto-post your content to Linkedin and several other platforms. One feature that sets this scheduling tool apart from the competitors is the ability to auto-post and share on Google My Business, Pinterest, and Instagram. Build your travel blog following on autopilot! Grow your accounts on autopilot with the calendar scheduler.
Save $30 on a year's sub with code nomadflag
Freshbooks
If your travel blog is successful, you're probably making some money. And that makes it a business. But the boring part of any business is accounting and doing the books. But it doesn't have to be painful. Freshbooks is a cloud-based accounting software package that's a breeze to use. Run your travel blog like a well-oiled machine with this 50% off deal for Fall.
Track expenses and time. Manage projects, accept payments, and project earnings. It's all there.
Build Your Online Course
Want to run a travel course, a travel blogging course, or an online travel hacking course? Teachable is one of the premier course platform service providers and is perfect for the job. The software is easy to use and learn and great value (signed-up user speaking here).
In 2019, online courses are a lucrative business model. Actually, the course business model is huge. Teachable is the best platform for getting your feet wet in the online teaching space.
Teachable has a HUGE Black Friday sale offering this year. Everything you need to create your first course as we head into 2019.
You get $4,000+ worth of bonuses for free when you grab this bundle.
It's the best offer Teachable has ever put together and is available from November 23rd at 12:01am EST
From 23/11/18 check out the offer here:
Pixpa – Image Store, Website & Client Portfolio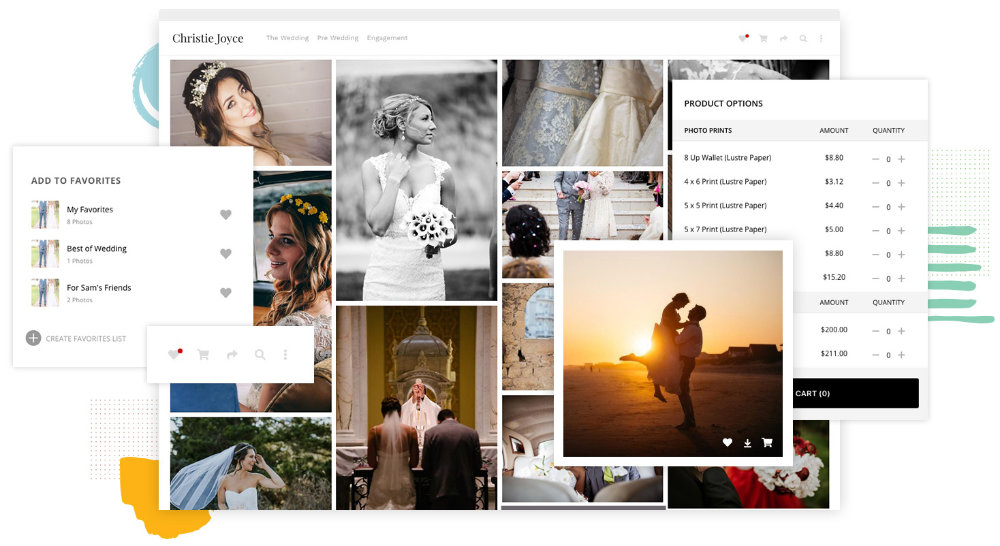 Pixpa is a website builder that enables bloggers and photographers to create professional portfolio websites without coding. The platform includes an eCommerce store and blog. Showcase, share, sell and deliver your freelance or agency work online easily – all in one place. Design your own perfect portfolio website.
Pixpa is a credible alternative of Smugmug for photographers and creatives.
Black Friday and Cyber Monday Sale: 50% discount to all users.
Web Hosting Service Discounts
Before you roll your eyes, this is not a promo for Bluehost. I wouldn't do that to you. Nor is it for GoDaddy. I'm not evil.
Are you sick of hearing from web hosting companies? Probably. But sometimes a gem in the rough appears. Ig your website runs is a dog with three legs, your hosting support is clueless, and you spend a fortune paying for something that doesn't deliver, change providers today!
It's a great time to do it. But where to go?
I have two large accounts with Siteground and have been using the company for 3 years. They have never failed me. The support is awesome.
If you're thinking of getting an SSL layer, this is another good opportunity to change. Siteground uses Let's Encrypt FREE SSL technology.
Starts the middle of November
Black Friday Deal 70% OFF Premium Quality Hosting from SiteGround!
Vyper – Viral Contests
Vyper is a viral giveaways tool for creating buzz and interest around a product, service, or even a blog post. Let's say you want to get as many people on your competition to win a trip to Milan. How do you make the competition go viral? By creating incentives for people to share it. Vyper.io lets you create interactive giveaways or referral programs in less than 10 minutes. Create your own viral contests and reward programs to help you grow your fan base, customer list, email list, and create raving fans. See your blog, course, or travel website grow!
And don't forget to check out Vyper's free webinar for travel bloggers on how the top bloggers grow their emails lists, vast social followings & revenue!
2019's Black Friday Cyber Monday Lifetime Deal is a goodie.
AmaLinks Pro For Amazon Affiliates
Do you promote Amazon products on your blog? Do you recommend travel products to readers of your articles and sales pages?
Finding, inserting, and optimizing Amazon product images is a pain. Searching Amazon and selecting the right URL, adding a nofollow tag, and making sure the link complies with Amazon rules takes a lot of time. AmaLinks Pro displays product information, images, ratings, reviews & links in your posts using data directly from the Amazon API. It's 100% compliant with Amazon's Policies and adding links or images is as easy as clicking a button.
This Black Friday and Cyber Monday, grab a super low deal on AmaLinks. $47 for a lifetime licence.
ContentStudio – Social Media Curation & Sharing
We all know how important social media is. But it's time-consuming. Finding content to share and promoting your own blog posts and sales pages can take all of your time. But Content Studio is designed to save you hours of time. Post your travel blog articles, Facebook posts, Twitter, and Pinterest posts all from the one dashboard. Schedule the posts and repeat posts over and over without you having to manually add them. Find content to share and analyze what's working. Content studio is the best social management tool available.
ContentStudio is offering a 50% Lifetime deal this Black Friday. Get it now!
Pcloud Cloud File Storage
Tired of paying monthly fees for cloud storage with Google or Dropbox? Never pay again with this lifetime deal from pCloud, one of the premier cloud backup and file delivery services.
Store all your photos, backups, videos, client projects, writing, music, and pretty much everything else in this massive 2 TB of space. Get 75% off the regular price this month. [ AVAILABLE NOW ]
Finishes 2nd December 2019
Optin Monster – Build Your Email List
Most travel bloggers know the importance of building an email list. It's the one contact medium that you completely own. Google can take away your organic traffic. Facebook doesn't work. Instagram is a constantly moving target. But your email list will serve you forever. That's why a great lead magnet and opt-in tool is a wise investment for the future.
OptinMonster is one of the longest-established and best tools for converting and monetizing your website traffic.
Starting November 25th, All OptinMonster plans will be 35% OFF for Black Friday 2019!
But before that date, enter the competition to win a new MacBook Pro. It's free to enter.
Competition timeline: November 11th, 12:00am, EST to December 3rd, 11:59pm, EST
CartFlows
Do you offer courses or products on your website? Are you selling tickets or online course passes? Would you like an easy way to sell your travel-related PDF?
WooCommerce is a great ecommerce platform but it can be messy and it takes a bit of work to set up. It's also quite limited. CartFlows, on the other hand, make the entire process of selling on your WordPress site as easy as clicking a few buttons.
Add upsells, downsells, and special offers to carts. Turn your sales page into a conversion-optimized funnel. Sell your books, courses, and services without having to worry about external shopping software, Shopify fees, or WooCommerce configuration.
Get a 30% discount this Black Friday (The BIGGEST Discount ever on CartFlows). The sale starts 25th November 2019 (12:00 am EST) and ends 4th December 2019 (12:00 pm EST).
Nifty Project Management
Do you struggle to keep on top of all of your projects and tasks? You could probably do with a super-powered To-Do list to manage your blog posting, outreach, affiliate deals, and social media calendar. Travel bloggers and travel website owners have to keep a lot of plates spinning. And managing contractors and staff adds another layer of complexity. Nifty is a project management and workflow collaboration tool that takes task and project management to another level. Try it yourself.
Here are the deals:
Monthly deal: 40% off for the first 4 months
Use code: NIFTY40MONTHLY
Annual deal: 20% off + 2 months gratis
Code: NIFTY20ANNUAL
Applied on Standard and Premium plans
Redeem by going to niftypm.com, choosing a plan, and clicking on 'Redeem a promo code' link
Start date: November 29th, 2019. Redeem before December 17th, 12 am PST
SmugMug Photo Storage & Cloud-Based Photo Backup
Note: SmugMug deals go live on 22/11/2019
SmugMug is a popular photo-hosting website where you can share images, sell images, and deliver a personalized experience to clients and the general public. SmugMug makes it easy for people to purchase your work. Perfect for the travel photographer or even the travel blogger with photography skills.
Need better backup that is also secure? Save 40% today on unlimited, cloud-based photo backup at SmugMug.
Outreach & Network like a Ninja
Ninja Outreach is the most lauded outreach software available. Find guest post opportunities, schedule emails, bulk email bloggers and businesses, manage all contacts and track open rates. It's a marketing outreach toolbox. And it's quite expensive. Because it's good.
But you can get the Solo Plan for only $200. Or 50% off any higher price range. This is a rare opportunity from Ninja Outreach. Don't Miss it!
KW FINDER – Keyword & Competition Checker
KWfinder is one of the easiest to use tools on the market. But a subscription to the tool not only gets you access to the keyword research features. You also get website analysis tools, a SERP (search results) checker, backlink analysis (for checking your competition's links, and rank tracking.
For Black Friday, the team at Mangools are offering a 30% Lifetime discount for new purchases on the suite of tools this November.
Travel VPN
Travel bloggers need to travel to write about their experiences. Sounds obvious. But what's not so obvious is that your internet connection in cafes and public networks is not secure. Using a VPN is the best way of preventing hacks.
IPVanish is one of the best VPN services available. Purchase one of the year or lifetime deals and save big.
Offer:
VPN from $3.25 per month for new users
Offer ends December 3
Read more about VPNs for travel or check out the link below
If you'd like to list a deal for travel blog owners, email me at [email protected]
| App / Tool | Black Friday Deal or Discount | Link |
| --- | --- | --- |
| SmugMug Photo Storage & Cloud-Based Photo Backup | 40% Off | Deal |
| Mondly | 93% discount on lifetime subscription | Deal |
| Pro Writing Aid | 20% off 1-year, 30% off 2-year, 40% off 3-year, and 50% off lifetime. Use code CYBERCOOP17. | Deal |
| KWFinder | 30% Lifetime Discount | Deal |
| Astra WordPress Theme | 30% off | Deal |
| Teachable | $4,000+ worth of bonuses for free. | Deal |
| SERanking | 30% off any plan | Deal |
| SiteGround | Up to 75% off hosting | Deal |
| StudioPress WordPress Themes | 20% off all themes. | Deal |
| Convertful | Code LTDFBF to get a 30% Lifetime discount. | Deal |
| Ninja Outreach | Solo plan for $200. 50% off all higher plans | Deal |
| Elementor Pro | 25% OFF all plans | Deal |
| NameCheap | Up to 98% off domain names and 97% off web hosting | Deal |
| Pretty Links | 60% off. Coupon code BF2018 | Deal |
| Keysearch | 40% off (use code BLACKFRIDAY) | Deal |
| DIVI WordPress Theme | Check page on 23/11/18. Biggest discount ever | Deal |
| Content Studio | 50% off lifetime plans | Deal |
| Deposit Photos | $49 for 100 stock images | Deal |
| Optin Monster | 35% off until 30th November. Use code BF2018. | Deal |
| VooPlayer | $79 lifetime access | Deal |
| IP Vanish VPN | 40% off all VPN plans | Deal |
| Express VPN | 3-month FREE deal | Deal |
| FastComet Hosting | 30% OFF all new Shared Hosting plus Free Domain. Use code BFSALE30 | Deal |
| Thinkific | Discount and $2500 worth of free bonuses | Deal |
| ConvertKit | Massive discounts | Deal |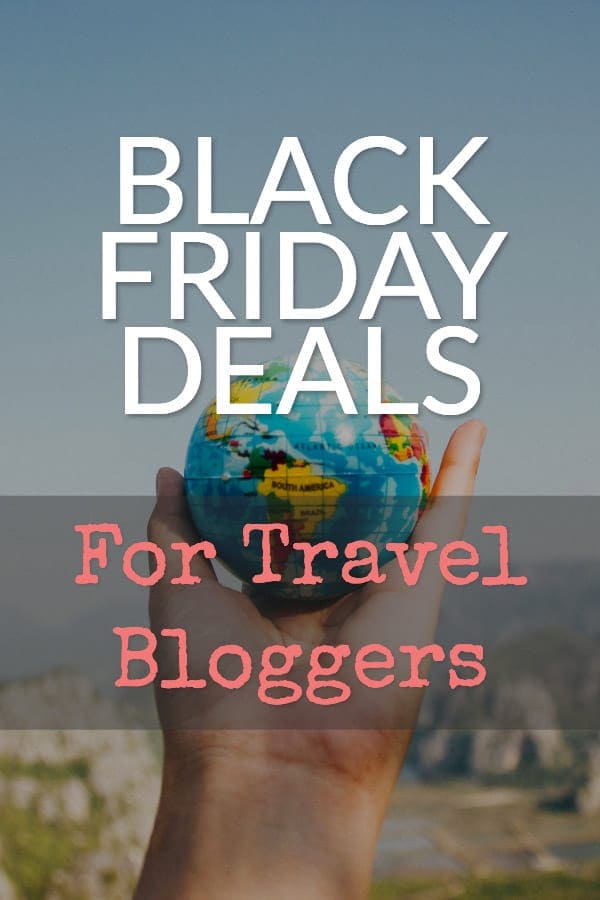 Blogger, lifelong learner, entrepreneur & musician from Ireland. I've been travelling and living overseas for over 20 years. My mission is to build businesses that allow me to have a simple and independent lifestyle. In the process, I hope to help myself and others with my writing.