*This post may have affiliate links. If you choose to purchase products or services through these links I may receive commissions. This is at no extra cost to you. Thank you for supporting all the hours of work I put into this website!
Travel Writing is a creative outlet that rewards in many ways. It can help writers communicate concepts to an audience and even help writers make sense of the ideas in their heads. There's nothing better than putting thoughts down on paper (or computer screen) to know if your ideas are coherent. Writing can help people make connections and expand their businesses. And it can create opportunities and generate income. We should encourage and support writers and their craft. If you know someone that likes to write, help them cultivate their interest.
Writing Software
Microsoft Word and Google Docs do the job of software for writing. Google Docs is free and there are plenty of ways to make it work. But for writers above "amateur" level, a proper writing tool is essential.
Writing software such as Scrivener, which I use for all of my blog posts and article writing, helps organise writing projects and tasks. The software comes with a powerful set of tools for jotting notes, organising keywords, collecting references, and creating outlines and structures. There's a distraction-free writing mode, split-pane view mode, markdown formats, and every other type of writing aid you can think of. Scrivener is packed with features and will help any writer with their creative process.
Skills are acquired. Nobody's born with the skill for writing. Passion can be cultivated. Passionate writers exist because their enthusiasm has led them down a path of learning and disciplined practice. Sometimes, something as simple as a small gift can spark enthusiasm.
A gift for an aspiring writer can motivate them to work at their hobby or side hustle. The following tools, products and services are the best gifts for bloggers I wish I'd received when I was messing about with this writing thing all those years ago.
Research organiser & Ideas File
How do I organise the research, photos, links and other bits and pieces that a writer gathers before and during writing a piece? My "go to" software is Evernote. It's a tool I use every day. Evernote lets you store your thoughts, web clippings, travel photos and anything else you want in labelled documents and folders. It's like a second brain in the cloud.
Evernote is like a digital moleskin writing journal. But it does even more. It's versatile. It acts like a place to dump your brain and organize the information. It lets you easily recall information based on tags, keywords, and notebooks. And better still, you can record a lot more information in Evernote than you can in a physical journal
Evernote has a free plan, and an upgraded plan for people that want AI-suggested content, integrations, bigger uploads, and offline access.
Writing coach
No, I don't mean you have to hire someone to sit beside you as you write. Nor, do you have to attend classes on writing, although that's not a bad idea. Software can take over many of the responsibilities of a human writing coach these days. In fact, it can do a better job sometimes. Nothing beats the touch of a real person but real people are expensive to have on call.
Pro Writing Aid is a grammar checker, style editor, and spell checker all rolled into one.
An alternative to Pro Writing Aid is Grammarly. Grammarly is a free tool with a premium plan that helps writers with their grammar (in case it wasn't obvious). The free version is great for spell checking and typographical errors but to get the most out of Grammarly, the subscription is a must. I prefer to use Pro Writing Aid but both tools are excellent for cleaning up writing in any style.
Pro Writing Aid now offers a Chrome Extension so you can check your spelling on sites like Medium, Facebook, Twitter, MailChimp, LinkedIn, and many others.
Physical journal notebook
Most of us work online these days. 99% of the writing that people do is on a computer. From my experience, writing with a pen takes three times as long. Not to mention the wrist and finger ache. My pen handling skills from school are long gone.
But there's something beautiful and tactile about writing on paper with a pen. My computer is bursting with To Do apps, writing tools, and easy ways to jot down whatever comes to mind. But I still keep a nice journal beside me.
Here's why:
I can take a break from the screen to write or doodle in the journal
Writing on paper can bring out the creativity in me. For the same reason why people like to change location for working and thinking, changing the medium where one writes can help spark creativity.
Writing on paper feels great.
Unique journals inspire the writer in us. If you want to impress (but not spend a whole lot) these sexy refillable handmade traveler's notebooks are just the thing.
Genuine leather. Thick paper (love that). Refillable. The perfect gift for a travelling writer.
Writer's Retreat
I've never been on a writer's retreat, but it's on my "To Do" list.
If you're buying a gift for a friend, you probably won't go the DIY route of finding like-minded writers to share a house. Organized retreats don't leave anything to chance.
However, retreats for writers are not cheap. Not that they should be, but this is a gift for someone very special (or you're very rich).
The Moth Retreat for Artists and Writers, a lovely little getaway in my native Ireland, is great value at €350 / week ($400 roughly). The retreat is located in Cavan, where many of the greatest writers and poets of this literary country lived. It's a natural setting for getting work done.
This is how the Irish Times newspaper describes the place: "For anyone looking for somewhere soothing to complete (or indeed start) their magnum opus; somewhere that is rustic but cosy, pared-back but comfortable, and full of eclectic touches, witty and warm; this could be the spot."
Marketing & Research Tool
If your travel writer friend has dreams to generate traffic and income from their blog, The value of SEO for travel blogs can't be overstated. Optimizing content for organic traffic from Google is a must for serious travel bloggers and online writers.
A tool like SE Ranking is great for discovering which travel topics people are searching for, which sites rank the best for specific keywords, and the keywords writers should include in their blog posts.
Writing Courses
Malcolm Gladwell, the author of best-selling books The Tipping Point and Blink, is a well-respected New York Times journalist. His non-fiction books top the book charts thanks to his particular style of journalism that uses storytelling to explain concepts. A great gift for writers is Gladwell's Masterclass on writing. The course teaches his techniques for finding, researching, and writing great stories.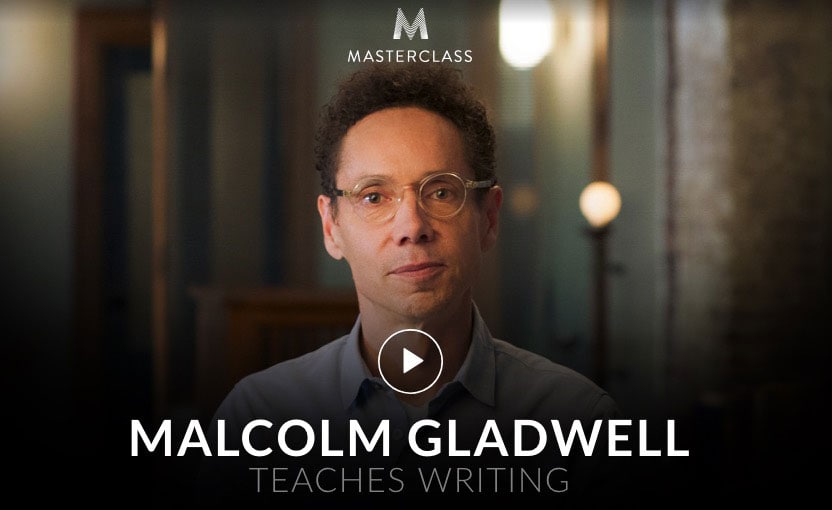 Gifts For People Who Read
Stephen King's On Writing is one of the best books for learning the craft of writing. Strictly speaking, this a guidebook to crafting fiction. But the knowledge bombs in this short book apply to any genre. Even if you're not a fan of Stephen King's stories, On Writing will provide you with a ton of value. It's an excellent gift for any aspiring writer. Writers of any genre will love the words of wisdom in King's book. I don't write fiction but I still found this book a fascinating read and one I wished I'd read when I began writing.
Books that inspire travel but are not about travel can be inspirational gifts for the aspiring travel blogger. Give the gift of a book about the fascinating history of the east, the culture of flamenco, or the movement of people and culture around the world since time began. Writers wanting a deep dive into a culture or city can get new ideas and insights from these books.
The travel writing niche is one that has exploded in the last few years. Writing in the travel niche is easy to get started. The raw materials consist of nothing more than a change in location and an open mind. But travel writing and travel blogging is a hard nut to crack at a professional level. Aspiring travel bloggers must contend with the explosion of travel blogs in the last few years. It's worth exploring different avenues of writing to try to stand out in a crowded field.