Check out these 10 Fun (and not to be found elsewhere) facts about Queenstown, New Zealand that you can use to sound clever and interesting on your next trip down under.
We're sure that everyone knows about AJ Hackett building the World's first commercial Bungy in 1988 at the Kawarau Bridge. Most people are aware that many scenes from the Lord Of the Rings were shot here. But here are a few lesser-known facts about the town.
How many of these facts did you know?
In 2006, 50,000 International passengers passed through Queenstown Airport. In 2016 this number was over 500,000. July and August (ski season) are the busiest months for international visits
Lake Wakatipu is New Zealand's longest lake and it's deep enough for the lake floor to be below sea level
New Zealand's first commercial ski field opened at Coronet Peak in 1947. A single tow rope was all they had back then. Just look at it now!
According to Lonely Planet, Lake Wakatipu has the world's second-purest lake water. We can't find any evidence of this so we'll get back to you, but the water is amazingly clear and clean
Queenstown was the base for the Mission Impossible movie team during filming for the latest film. Queenstown, or it's surrounding area, acted as a stunt double for Iraq
The town's Winter Pride Festival used to be called Gay Ski Week and is the largest gay pride festival in the Southern Hemisphere
The land where Queenstown is situated was originally settled by the Maori around 1000 years ago. By the time the Europeans arrived in the 1850s the settlement had long gone
The town may have received its name from Queenstown in Cork Harbour, Ireland. Cork was originally called Queenstown and was the last port of call for the Titanic
One of Queenstown's most luxurious hotel opened in 1869. Eichardt's Hotel is also a recognised historic site.
Over the Top is a helicopter-accessed golf course at 1370 metres above Queenstown. The 'course' comprises one par-3 hole. Most people go for the amazing view and the photo opportunities rather than the quality golfing.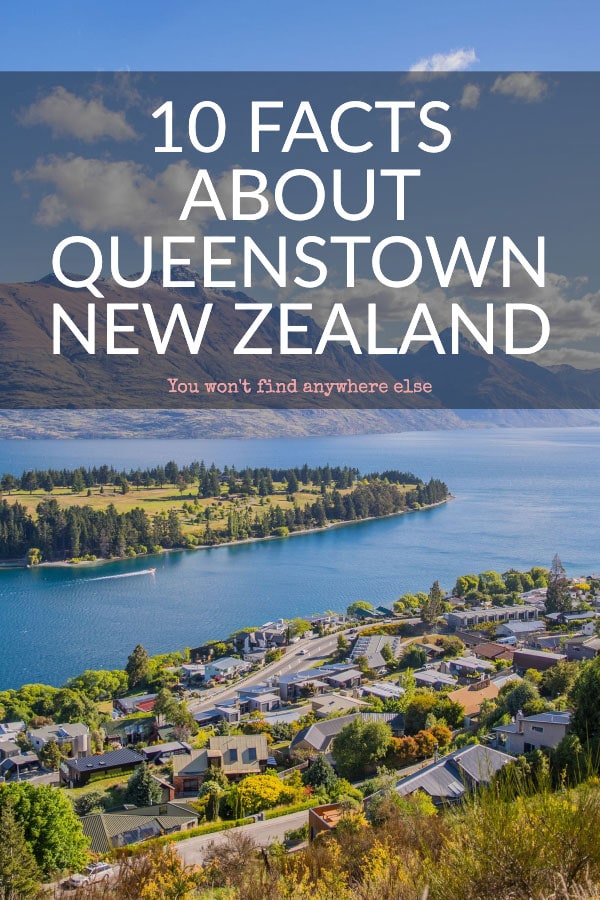 Blogger, lifelong learner, entrepreneur & musician from Ireland. I've been travelling and living overseas for over 20 years. My mission is to build businesses that allow me to have a simple and independent lifestyle. In the process, I hope to help myself and others with my writing.