Let's start with the bad stuff.
The traffic is awful. Filipino cities are the epitome of gridlock. Traffic moves slower than a glacier and it's a common problem in every large city. Too many cars and no infrastructure. The heat is intense and relentless (30 degrees Celcius for most of the year). The only change happens when it rains, and that makes things muggy and oppressive. The climate in these tropical islands is extreme.
Internet connectivity is one of the worst in South East Asia. Don't expect to stream videos, upload important files, or do anything you're used to doing in other South East Asian countries. The Philippines has one of the slowest Internet pipes in the world. Expect frustration.
The food is weird. You'd better like vinegar and heavy meats. Internet travel forums are full of rants about the food. (Note: I love Filipino food, but I'm probably weird too). If you're used to the delicate and spicy flavours of Thailand, Taiwan, and Singapore, the Filipino roast pig and vinegary, lemon soups might be a shock.
So that's the negative side of the Philippines. I want to get that out of the way. When I talk to foreigners in South East Asia about this country, I always hear the same things: the food is bad, the Internet sucks, the traffic is abysmal. Broadband speed ranks 89th in the world, just after India.
I won't argue with anything there, apart from the food (but that's subjective). But I look at it this way: If the purpose of travel is to live in comfort surrounded by amenities and the exact food we prefer, we wouldn't need to go anywhere. We could cocoon ourselves in our own countries or in some Disney-fied version of an exotic place. Like Singapore (sorry guys).
One of the Best Countries for Digital Nomads
The Philippines is an amazing place, but it takes a bit of work. If you're considering moving there for a while or you'd like to visit as a digital nomad, keep reading. I hope this article helps make your stay a more pleasant one. Give it a try! With an open mind, it's a beautiful country with a lot to offer and many reasons to visit.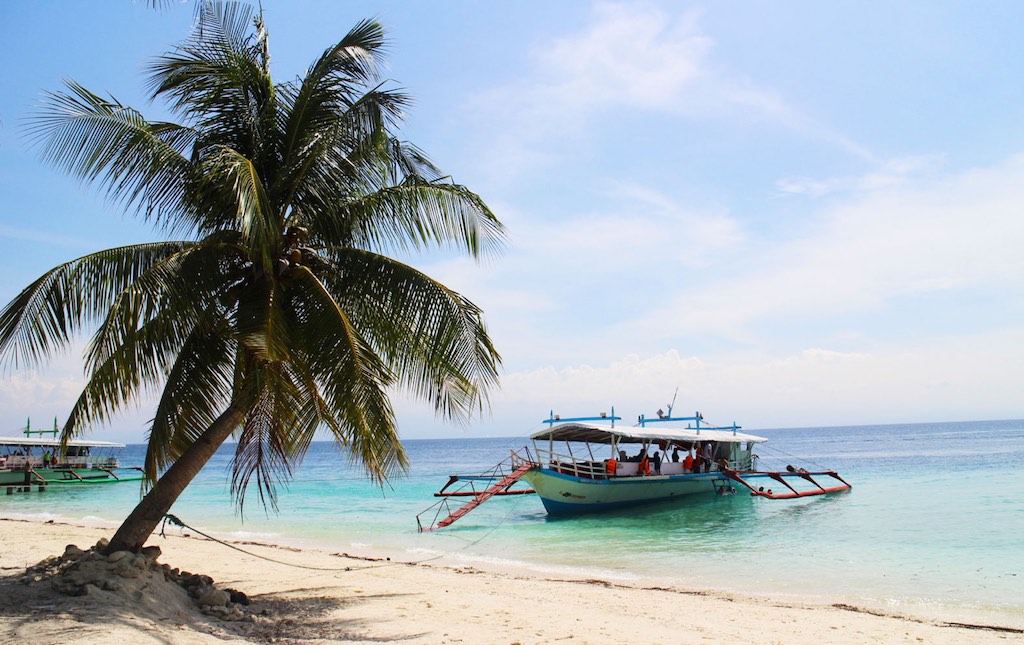 Why the Philippines is a Great Nomad Destination
Simple. Paradise sans hordes of tourists but with amazing people and incredible scenery. I predict a time, not long into the future, when the country is a travel hotspot. Go there while it's still unknown.
The cities are relatively free of foreigners. You'll love it if the Farang overload of Thailand has you burned out. I've nothing against foreigners – I'm one! But it's nice to walk around a place that doesn't feel like a tourist resort or ex-pat bolt hole.
The people are Amazing. Thailand is the land of smiles. We've heard this a million times. And it's true. But the Philippines, for me, takes it to a new level. Part of the reason Filipinos appear more friendly than most other South East Asian communities is their high level of English skills. Language barriers are not a thing here.
It's so much easier to communicate here than in places like Laos or Vietnam. Filipinos are funny, super warm towards tourists, courteous, and helpful. It's an absolute pleasure to deal with them. There are plenty of bad eggs but you're bound to get a few in a country of 100 million people.
The Digital Nomad Philippines Guide
Your checklist:
Internet & Coworking
Starting a business
Visas
Food and eating out
Accommodation
Cellphones and communications
Language
Pollution and the environment
Nomad community
Fitness, health, and wellness
Internet and Coworking
Don't expect to get a lot of work done out on the islands if you need fast internet. For some people, the slow internet is a good thing. It lets them focus. Fewer chances of you browsing Facebook and wasting time. But waiting a few minutes for a page to refresh gets painful after a while.
Internet speeds throughout the country are some of the slowest in Southeast Asia. But it's even worse on the islands. Blackouts on broadband connections to apartments and businesses, and on mobile phones are not uncommon. The problem with the wi-fi quality is corruption. One company controls the internet pipe and doesn't deliver a quality service. A good example of a corrupt monopoly.
To add to the headaches for digital nomads, The Philippines also has one of the least cyber-secure networks in the world (9th worst). So it's worth getting a secure VPN to do work of a sensitive nature (banking, client work, etc). But as you may be aware, VPNs tend to slow internet speeds even further so this is a trade-off between security, convenience, and speed.
Manila appears to have the best internet in the country. But even that does not compare to most countries in South East Asia. Cebu has a few international call centers, and a central business hub called IT Park, where the internet pipe is fast and reliable, or at least that's what they tell me.
There are 24-hour coffee shops around too. Like the place I visited a few times in Davao when I spent a week in the city. Unfortunately, 24 hours is a loose term. Turning off the coffee machine until someone arrives and forcing them to wait 30 minutes to get a brew leaves a bitter taste. There are often 3 or 4 people working in these places. And they don't need more than one. Labour is cheaper than electricity, it seems.
It's worth pointing out that Facebook is the main channel for information throughout Asia. The web is secondary. Facebook is even more ubiquitous in The Philippines. Many businesses don't even have a website. I find this an irritation as I'm not a fan of Facebook and prefer to look at a website than a Facebook page. But be aware that if you're looking for a business in any city, try Facebook first. Google Maps second. And finally, search Google for the business.
Here's a little secret to productivity. Embrace the crappy internet connection. Turn off your wi fi.
I got a lot of productive work done in an internet-free cafe in Manila. Cartel Coffee Deli is my favourite coffee shop in the city serving some of the best Filipino coffee. It's also a lovely place with great food and service.
I connected through my phone to upload writing work or check email. But apart from that, I stayed offline. This isn't the best option for research but it can force you to think of other solutions. Buy one or two SIM Cards with unlimited internet connection plans and use this as a backup. It's why I always carry two phones with me.
Dedicated coworking spaces pop up in almost every major city. I've found them to be professional operations with fast Internet. Prices are comparable with the rest of Asia. It's one of the best places for getting work done.
If you've ever used Upwork to find a freelancer for work on a project, you'll know that there are plenty of Filipinos making a living on the platform. Why is this?
Well, Pinoys (the slang for the local people) are hard workers. Their command of English (many are fluent) and their excellent customer service ethic makes them great colleagues or employees. Ten out of ten for quality so far. The country is also a virtual assistant world center. Every entrepreneur I know that has a VA, has hired a Filipino to do the job.
Filipinos have eagerly taken to the concept of coworking space. Plenty of western startups make the country their base to build and launch their products and services. They hire locals and locals need places to work from.
If you need fast internet and places to get stuff done, the major cities offer more opportunities. Venture out to the islands with the understanding that you won't be able to do more than an hour's connected work (without losing your mind).
Use the time for writing, brainstorming, or any other activity that can go offline.
I find that I can be very productive without an internet connection. Especially for writing work. But of course, my work depends on me connecting at least once every day or two.
Starting a Business in the Philippines
The cost of living and the workforce of young, well-educated, English-speakers makes the country a popular base for Western businesses. Especially for small startups and lean digital nomad ventures.
If you're wondering about the legal aspects of setting up shop here, check out Nomad Capitalist. Any questions about the legal aspects of starting a business and tax in the Philippines are best left to an expert like Andrew Henderson. Andrew's services are a little expensive for the average nomad but the website offers a ton of advice.
According to Andrew, setting yourself up in the country costs as little as $125 for a visa. He calls the country an ideal location for an offshore business. If you're planning on spending more than 6 months in the country or plan to make it your permanent base, it's worth talking to a tax advisor, as you'll end up in the local tax system and you'll definitely want to make sure you get your books in order.
The Philippines is one of the world's top outsourcing locations. Filipino freelancers have a reputation for honesty and hard work. If you're looking to save costs when hiring staff, this is a great country to start your search.
Back in 2011, the guys on the Tropical MBA podcast (the original and still one of the best entrepreneur podcasts) talked about how this Asian country might be the best place to start an internet business. Visas are easy to get, the cost of living is cheap, hiring is easy, and there's a much looser set of rules than in the other digital nomad hubs of South East Asia.
The downsides are the time zone, the distance from other countries (at least 4 hours flying time), and the poor internet. But if you can get over these obstacles, you might find the place the perfect country to continue your entrepreneurial journey.
Visas
Compared to Thailand, the Philippines is easy. A 30-day visa waiver is available for most western countries. You should have an onward ticket if you plan to visit or stay long-term. AirAsia asked me for an onward ticket before I boarded a plane from Indonesia. Unfortunately, I didn't have one and had to find a flight on the spot. Ground staff refused to let me on the plane until I had a ticket in hand. The immigration official in Manila did not ask me for proof of flights or accommodation.
A 6-month visa extension (non-immigrant temporary visas) costs a little over $200 USD. This six-month visa is akin to a type of digital nomad visa.
A note on overstaying. Fees are quite high, running at almost $100 USD for even a day. If you're a day over your allowed time, you might as well stay another 29 as the fees are the same. But don't count on having an easy time at immigration. Corruption is rife in the country and there's no guarantee that they will let you back in without problems.
Another option for people over the age of 35, is the Special Resident Retiree's Visa (SRRV). It's a special non-immigrant visa for foreign nationals interested in making the Philippines their second home or investment destination. It's certainly one of the world's easiest "retirement" visas to obtain and there are a number of benefits that you can read about on the Philippine Retirement Authority Website. As of early 2021, however, it looks like this visa might be on hold, or even cancelled. Make sure to check for updates regularly.
Grocery Prices and Eating Out
Compared to Western Europe, the US, Australia and even many Asian countries, the Philippines is a cheap place to buy groceries. In fact, it's one of the cheapest places in the world for food. I find food prices to be on a par with Thailand, Ukraine, and Georgia.
A bonus if you're a wine lover. Wine prices here are comparable to Europe, unlike the rest of South East Asia where wine prices are at a premium.
Big supermarket chains have locations in every city. Finding food to prepare is never a problem here.
Finding accommodation with a decent kitchen is not that easy so make sure you know what you're getting before you sign up for anything.
Eating out is cheap, so you don't even need a kitchen (unless you hate the food here). I found that the cheapest street meals are higher than in Thailand for example. In fact, they are double the price, by my calculations. But mid to high-end restaurants are much better value.
Roast pork and the ubiquitous buffers are ridiculously cheap here. If you're a glutton, like me, it's a great place to 'pig' out.
A word on healthy eating.
There's a movement in the digital nomad community towards healthy eating. I guess it comes from the realisation that unhealthy practices, like sitting at your computer all day, need an antidote. Nomads are forward thinkers. Lifestyle is more important than money for nomads. So one way to mitigate the damage is to eat healthily.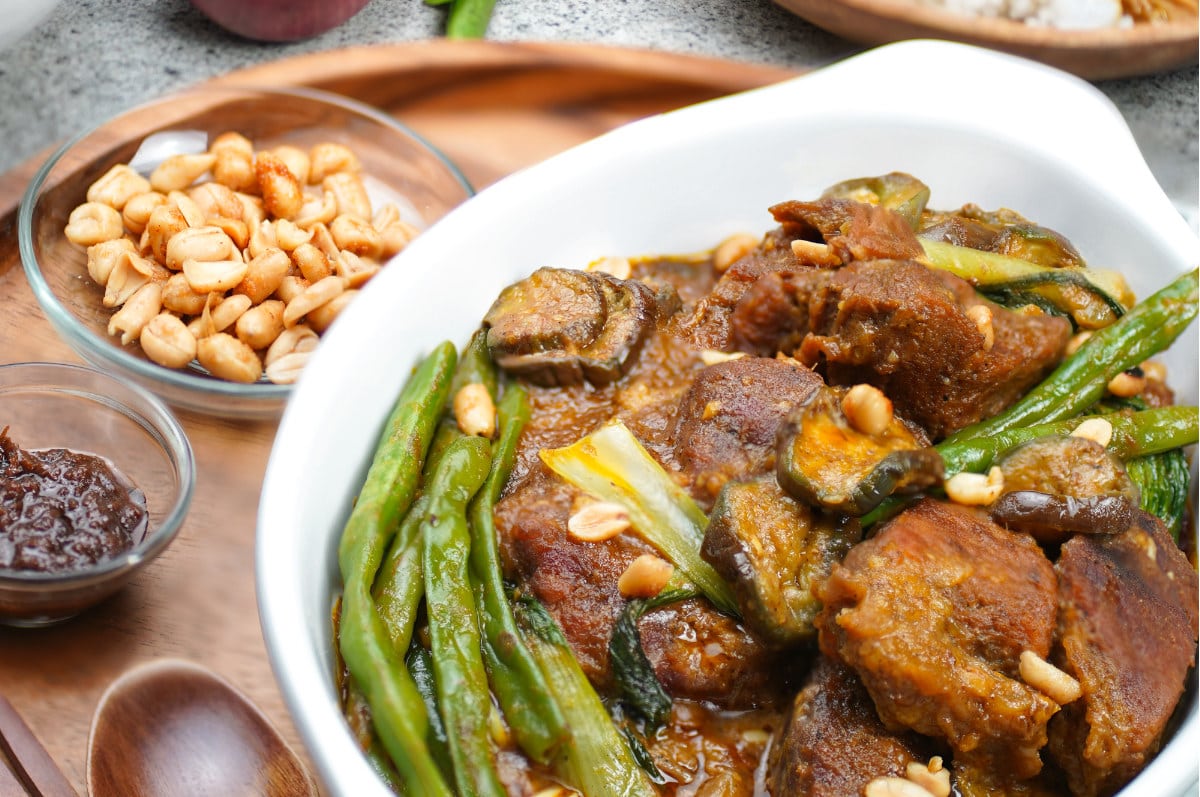 If you're looking for a place to find and eat healthy food every day, go to Bali. The Philippines will be a challenge for anyone that doesn't eat meat or doesn't like fried food. Gluten-free products are hard to find. Vegans are most likely roasted and eaten ;-).
Fried meat is the centrepiece of a lot of Filipino food. The Lechon, while delicious (and not fried), will not help your waistline.
While you can find delicious and familiar healthy fare, it's harder to do than in Thailand, Vietnam, and Indonesia, for example.
Accommodation in the Philippines
Hotels are easy to find and offer good value so I'd start with those if you're looking for short-term accommodation. Airbnb is also popular, but not quite as common as in the rest of the world. I did not find any bargains on Airbnb and always found the cheapest options on Agoda. For accommodation anywhere in Asia, Agoda is hard to beat, by the way.
For long-term accommodation options, it's best to contact a local agent and see if you can negotiate a deal.
I found the 'quality to price ratio' for apartments in Manila and Cebu to be below that of Bangkok, Ho Chi Minh City, Bali, and other South East Asian Cities. The economics of that are beyond me. There are plenty of apartment blocks, condos, and places to stay. Mass tourism has yet to arrive and expat numbers are far below Thailand, Vietnam, Cambodia, and Bali.
It could be because Manila is the most densely populated city in the world. This fact alone might explain the cost of apartment rental in the capital. The entire country is packed too but then so is Thailand, where you can rent an apartment for $200 a month.
Condos/Apartments sell for less than $80,000 USD in even the nicest neighbourhoods of the capital. If you have money to spare, this isn't a bad place to own property.
Cellphones & Connectivity
Cellphone coverage in the Philippines is like internet coverage: awful. Expect blackouts, slow connections, and other problems. Don't rely on telecommunications in any form for mission-critical business. As long as you're aware of that, you can sleep better at night.
The best SIM Cards to buy are from whichever provider is giving the best deal at the time. Every provider uses the same pipe and they are all as bad as each other, despite what they say.
Check iMoney for details on pricing. Get a monthly prepaid card and don't use international roaming unless you enjoy spending money.
Language
Most people speak some English. Some locals speak like natives. Everyone has a slightly American twang to their accent. You will hear Sir or Mam' all the time. Customer service standards are heading towards US levels. It's unusual to find yourself ignored in a store and most people are very pleasant, even if they have no chance of making a sale.
Younger people and the internet entrepreneurs of the country speak superb English. It's easy to find people eager to chat with English-speaking Westerners.
Learning Tagalog, one of the main languages of the country is easier than most other Asian languages. There are no tones and it uses a Latin alphabet. If anything, learning a few words of the local language will make you popular with the locals.
Tagalog and the dozens or hundreds of regional dialects sound amusing to my ears at times. Tagalog in particular, sounds like a mixture of Asian and Spanish, with some English thrown in. Fans of the Fast Show, the hit UK comedy sketch show from the early 2000s will understand if I say that Filipinos sometimes sound like presenters from Channel 9 sometimes, especially Filippino radio show hosts.
Pollution and the Environment
Manila, Cebu, Davao and other large cities suffer from traffic congestion and exhaust fumes. Industrial pollution also blights the environment all over the country. Don't swim in any lakes near the big cities!
Despite this, the country felt less polluted than the more popular South-East Asian hubs. And, to everyone's surprise, the official air pollution stats confirm this. I use Air Visual, an app that reports air quality around the world, to find out if I should leave my apartment or not. In the Philippines, the app reported that air contamination levels were "good", 90% of the time. No greater than in most Western European cities. My hunch is that the pollution is localised. If you're standing on the street, you'll breathe a lot of toxic air, that will eventually kill you.
Away from the congestion, air pollution is low all of the time. Out on the islands, some only 30-40 minutes from big cities, the air quality is good.
The Philippines is an island nation in the Pacific, far from the influence of Chinese manufacturing and Asian industry in general. Pacific winds carry some pollution away from the cities. It might feel hard to breathe in Manila, but the heat and claustrophobia make it stuffy. I don't believe visitors and locals are any more at risk here than in other major world cities.
Digital Nomad Community
I found Meetup app (a popular app for meeting likeminded people) next to useless for any city here. Internations events were always few and far between. The best way to meet locals and other digital nomads is to put the legwork in and visit coworking spaces. And by communicating with entrepreneurs on Reddit Philippines, Twitter, and Facebook groups.
Sport and Health
I found gyms or CrossFit boxes in most of the towns I visited. I spent more time doing Yoga and the classes in Manila, in particular, are excellent. The standard is high and weekly or monthly rates for classes are cheap.
If you need a dental checkup, this is a great place to do it. Another plus of the digital nomad lifestyle is that we can transport our medical spending to a more affordable place. The standard of care in the Philippines is the same as in Europe or the US. In my own country, Ireland, many Filipina nurses work in hospitals. Medical workers speak perfect English, and the costs are 1/4 of what they are in the west.
Before you even set foot in the country get comprehensive travel insurance. Medical procedures might be cheaper than in, say, the USA or the UK, but expenses can add up.
The Best Places to Live in the Philippines
Cities are the best bet for meeting people, doing business, finding internet cafes, and availing of shops and other amenities. I recommend basing yourself in a city and exploring the nearby islands.
Manila
Manila is full of people, cars, and noise. That might sound like fun to the adventurous types but try navigating the roads at rush hour and see how you feel about it! This is the economic hub of the country and the one with the biggest buildings, roads, and shopping malls. It also has the biggest work-focused expat hub (as opposed to retirees).
Manila is a bit of a mess. But it has some redeeming features. Yes, everyone hates it (including plenty of locals and most of the rest of the country). But it has some of the best amenities in the country, the best-connected airport, the most cosmopolitan people, and easy access to the rest of the country.
Just don't expect to get anywhere fast.

Base yourself in Makati or Bonifacio Global City (BGC) if you want to be close to the bars, nightlife, shopping, and hippest people. Trust me when I say that you want to live where you intend to spend most of your time. Makati is my choice of city (of which there are many) in Manila. Yes, Metro Manila is a collection of cities.
Manila is ideal for people that want more buzz and less beach. More cafes and fewer roadside shacks. Yoga rather than surfing. Wine instead of cheap beer.
Coworking:
The Office Project - $12 USD / day - Alpha Salcedo Condominium, Bautista St., Salcedo Village, Makati, Ground Floor, Unit 1C, Manila
Cebu
This wouldn't be my first choice, but Cebu is popular with the expat community, tourists, and digital nomads. Cebu is slap bang in the middle of the country so it has arguably the best access to anywhere in the Philippines. It's pretty easy to get to beautiful islands (once you've navigated the awful traffic). People are super friendly and there's a big expat scene.
Remote worker-friendly cafe chains like Seattle's Best Coffee shop and The Coffee Bean and Tea Leaf are everywhere.

Cebu is where the 'sexpat' community seems to hang out. The city is some sort of base for prostitution. This is something you will not see at all in Davao, my next choice for the best city in the Philippines.
Cebu is one of the best spots in the country for island hopping (and that's saying something). There are endless directions you can take from the city which will take you to the coast and some of the country's thousands of islands.
Coworking:
IiOffice Cebu - $6 USD / day - Arinda V. Paras BLDG, 2nd floor, Don Gil Garcia St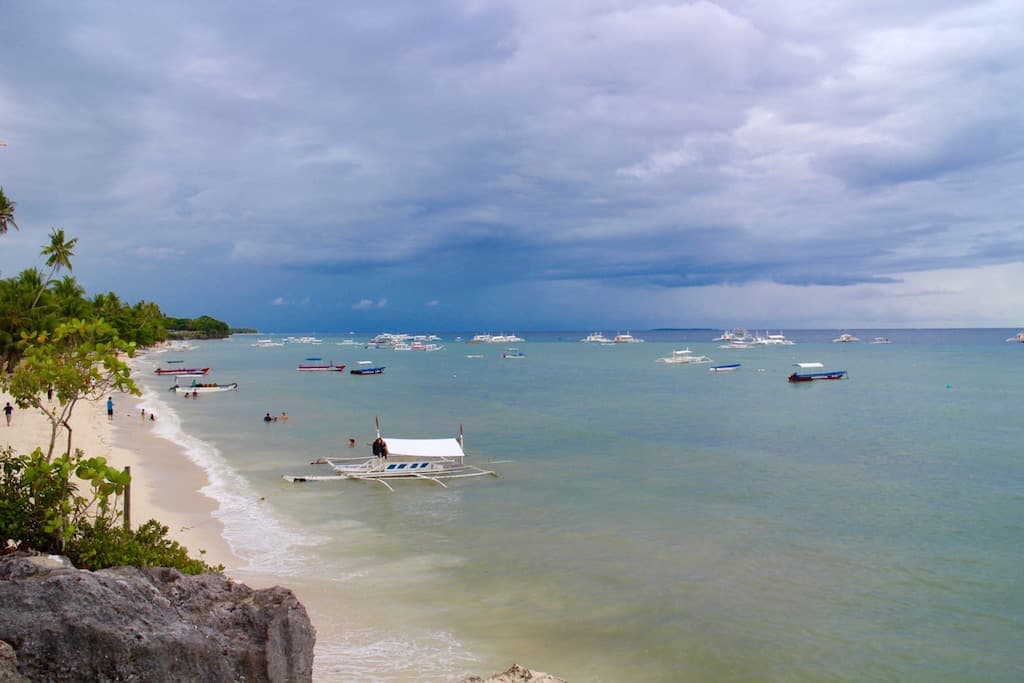 Davao
The friendliest city in the country, in my experience. Davao sits at the bottom of the country, on the island of Mindanao. It's the third biggest city by population but the largest by land area.
There are a handful of good cafes with a high-speed internet connection in Davao city and some good coworking places too.
Don't expect to meet many travelers in these spaces. Almost everyone in Davao is Filipino, with a smattering of other Asian nationalities. During 6 days in Davao and the surrounds, I saw no more than 5 westerners. As a result, you will get stares. But the staring happens out of curiosity, not malice. I found Davaeños to be some of the warmest people int eh world.
Prices in Davao are lower than in either Manila or Cebu. I found food and accommodation, in general, to be cheap. If you're looking for a decent-sized city and you have a small budget, Davao city is a great option. It's also another great spot for island hopping.
Davao is almost free of crime. Rodrigo Duterte, the country's president is from the city, lives there, and is a no-nonsense guy. He has outraged organizations like Amnesty International with his zero tolerance for crimes. As a result, criminal activity has ceased and it's one of the safest places in Asia now. Another thing you won't see is street hookers. The president's crackdown on illicit behaviour swept them aside.
Davao gets a few mentions on the international remote work scene as a digital nomad hotspot. This reputation comes from the city's safety record, ease of access, low cost of living, and smart, young workforce (there are plenty of students in the city). At the moment things are still quiet but murmurs of a wave of entrepreneurs are on people's lips.
Coworking:
DevHub Davao - $8 USD / Day - J.P. Laurel Avenue corner Inigo Street, Bajada, 401B
A cool spot with high benches that work like standing desks. Great if you're like me and you hate sitting all day.
RainMakers - $3 USD / day - Sazon Building, McArthur Highway, Talomo
Dreamwork Cafe $4 USD / day - Door 1 2/F Aala Building, Juna Subdivision, Matina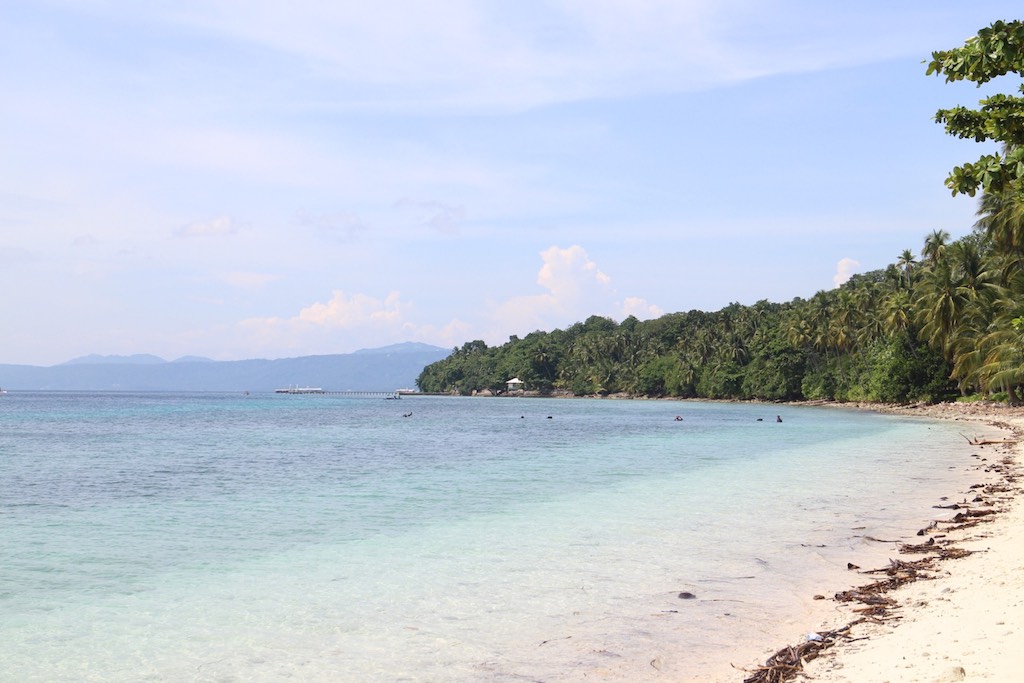 Siargao
Siargao is an island on the very eastern edge of the Philippine archipelago and is a very popular place with the surf crowd. Pacific waves bash the island and the surfing can be epic.
It's also a great place to hang out for a while.
In high season, prices increase so it's worth checking beforehand if you're not too pushed about when you go. Be aware though that the rainy season lasts several months, as it does in the rest of the country. It can be a bit of a dampener on the spirits if you're based on an island.
Coworking space:
None. But don't let that stop you. There's no shortage of coffee shops.
Iloilo City
I didn't make it to Iloilo City, but it was on my plan. At the time I planned to go, accommodation prices were at a premium for some unexplained reason.
By all accounts (internet chatter and information from Iloilo locals), the city is a great place to live. People liken it to a smaller version of Davao or Cebu.
Coworking spaces:
Skylab Working Space -$6 / day - CPN Business Center, General Luna St, Iloilo City
Living in the Philippines
I spent a month in the country and although I didn't take to it right away, by the end of my stay I was missing the place. My plan is to return for a longer period, probably six months.
One thing you will struggle with is the traffic. As I mentioned, and everyone else will mention, driving anywhere is a nightmare. Taking a cab across any city takes hours (unless you go at night). The lack of transport options means that most people living in Manila (or any other big city) tend to stay within a small area. Never venturing out because they can't deal with the traffic jams.
If you don't like the food here, or you're a vegetarian, life in the Philippines will be tough. There are foreign restaurants of course, but they are far outnumbered by fast food chains and junk food stores. It can be hard to find decent food and forget about the vegan, gluten-free, fair-trade food you find in Ubud, for example.
Despite some of the drawbacks, I believe the Philippines could be one of the top destinations for digital nomads and lifestyle entrepreneurs. It takes a bit of work but finding your work and live groove in this beautiful country will set you up for a rewarding experience.
If you like what you're reading and would like to see more, fuel my writing with some caffeine! Cheers