Digital Nomad News is a curated newsletter for digital nomads, travelers, and location-independent entrepreneurs. One with a passion for culture, slow travel, and the outdoors.
Focused. No fluff. Just the best content on digital nomading.
Want to read previous newsletter editions?
Add your details below and get the next Digital Nomad Newsletter! Thanks.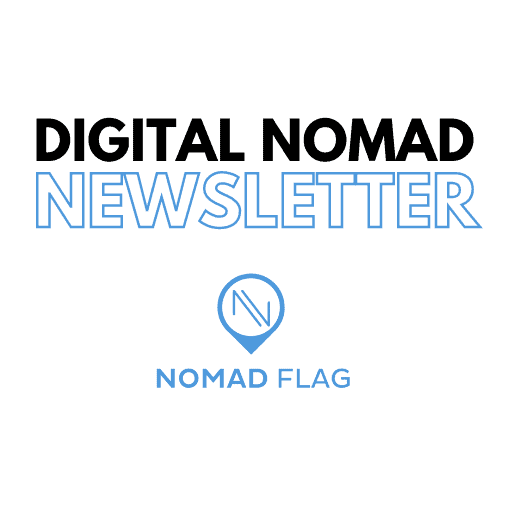 Subscribing to the Digital Nomad Newsletter is like having your own personal team of reporters.
I won't waste your time with irrelevant or uninteresting articles. The Nomad Newsletter curated content is tailored for those who want to become location independent entrepreneurs and live a full life on their terms.
👉 Stay informed on where you can go next
👉 Discover new places to explore
👉 Learn how to be a digital nomad
👉 Find job opportunities.
👉 Get remote work advice.
👉 Learn travel hacking tricks.

A monthly curated collection of stories, resources, and insights into the lives of people who have avoided the traditional 9-5 to live a life of travel and work on their terms.
How does it work?
I read everything I can find on digital nomadism and I choose only the best to include in the Nomad Newsletter.
If you have a passion for culture, slow travel, and the outdoors, you will love this newsletter.
Learn about new products and services that can enhance your life as a digital nomad. Or start your own location-independent business.
Are you someone who loves traveling, learning about other cultures, and sharing their stories with others? Nomad Newsletter is definitely your idea of a good read. Sign up now to discover our exclusive posts curated from around the web.
A monthly newsletter of awesome stories from the world's top nomads. Stories of adventure, travel, culture, and online business to help you discover your path as a location independent entrepreneur.
My newsletter is a curated collection of actionable life hacks that can help you live a location-independent lifestyle. Hacks for productivity, side hustles, online business ideas, writing, and more
Digital Nomad Newsletter Past Editions
Read previous newsletters, so you know what to expect: