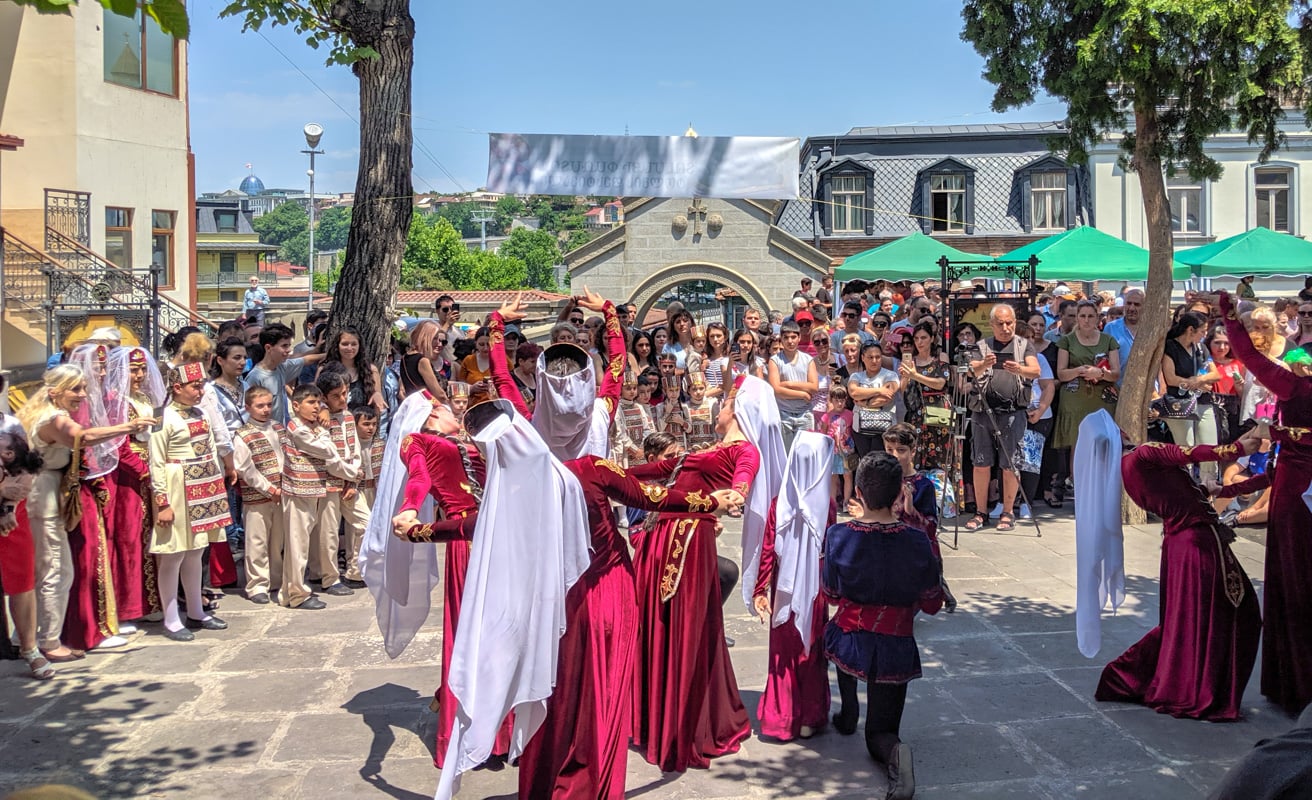 Traditional Georgian dance in Tbilisi
The Kingdoms that make up modern-day Georgia in the Caucasus mountains leave a cultural legacy of thousands of years. While Georgia is not a wealthy state (compared to most Western European nations), it's a land rich in dance, music, viticulture, food, and tradition. Georgia offers a diverse landscape comprising mountains, lakes, coastline, wine-growing regions, desert, and temperature rainforest all packed into a small country.
With the reputation for having arguably the friendliest people in the world, Georgia welcomes visitors with open arms. Put Tbilisi, Batumi, Kazbegi, Kakheti, Kutaisi, and Svaneti on your bucket list. Expect to see Georgia winning accolades for the best tourist destination in the world in the not too distant future.
Budget airlines are launching flights from all over Europe and Asia to Tbilisi and Kutaisi. For most people wanting to travel to Georgia, visas are not required. And to top it off, Georgia is an inexpensive place to travel. The first tourist wave, digital nomads, wine-lovers, and outdoor enthusiasts has started to arrive. What are you waiting for?
sGeorgia is one of the most photogenic countries in the world. The mountain air, Mediterranean climate of long sunny days, colourful old world culture mixed with modern technology, and the blend of ultra-modern and soviet colonial buildings, particularly in the capital, Tbilisi, makes Georgia (the country) a photographer's dream.
These are the pictures of Georgia that I (a very amateur photographer) captured during 5 weeks living in Tbilisi, hiking the mountains of Kazbegi, walking Batumi's promenades, and sampling Kakheti's wine region. I hope these images inspire you to visit.
The old town of Tbilisi with Orbeliani baths 
Rooms Hotel Kazbegi's library is a relaxing and beautiful place to hang out.
Gergeti Trinity Church in the shadow of Mount Kazbek photo was taken from the Rooms Hotel Terrace at sunset as the sun passed behind the magnificent mountain.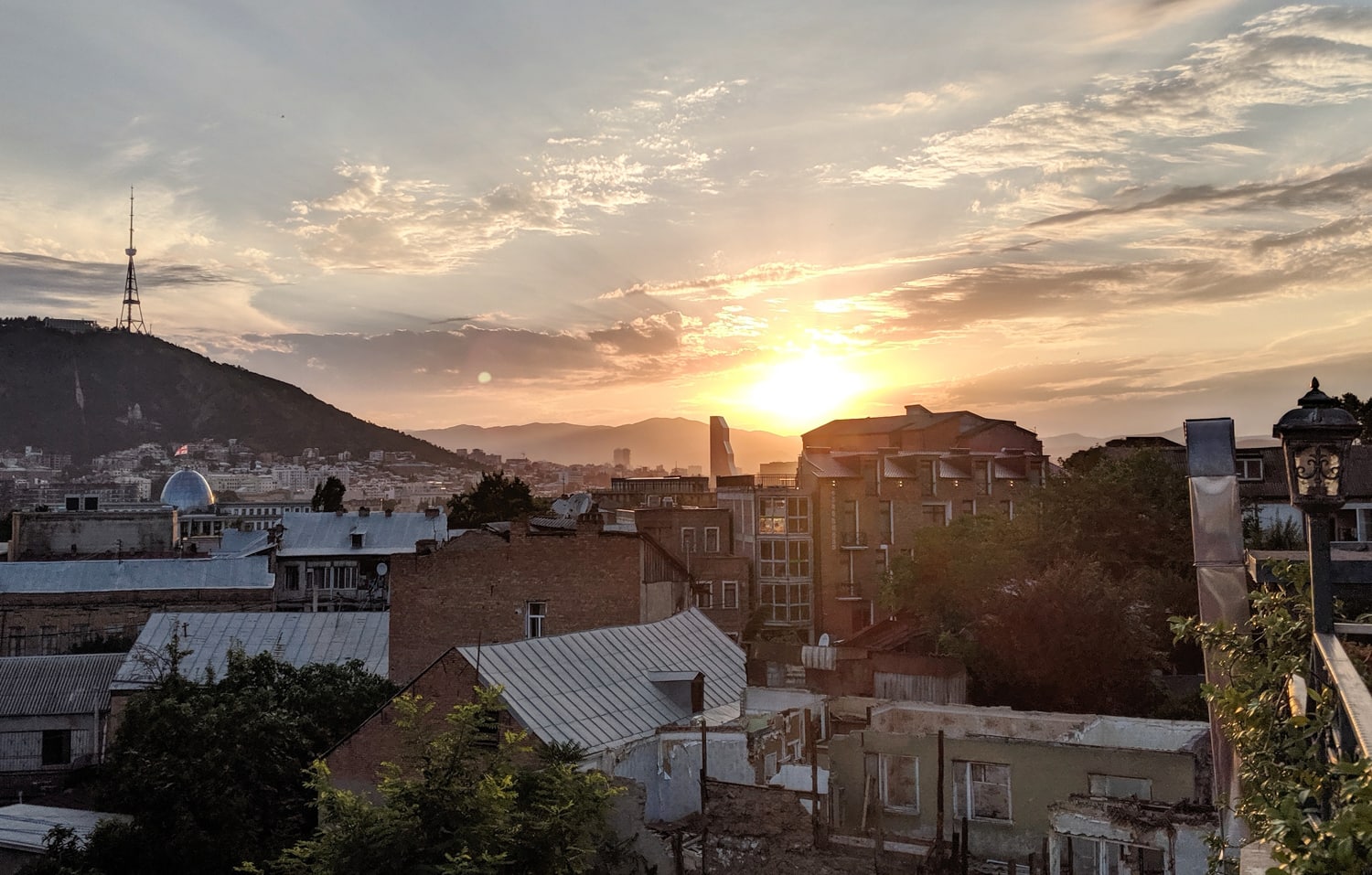 Sunset in Tbilisi on the west side near the Holy Trinity Cathedral. Despite the rundown appearance of the buildings (quite a common sight in the city), I really like this image.
The Holy Trinity Cathedral of Tbilisi. A beautiful building surrounded by gardens on a hill overlooking the city.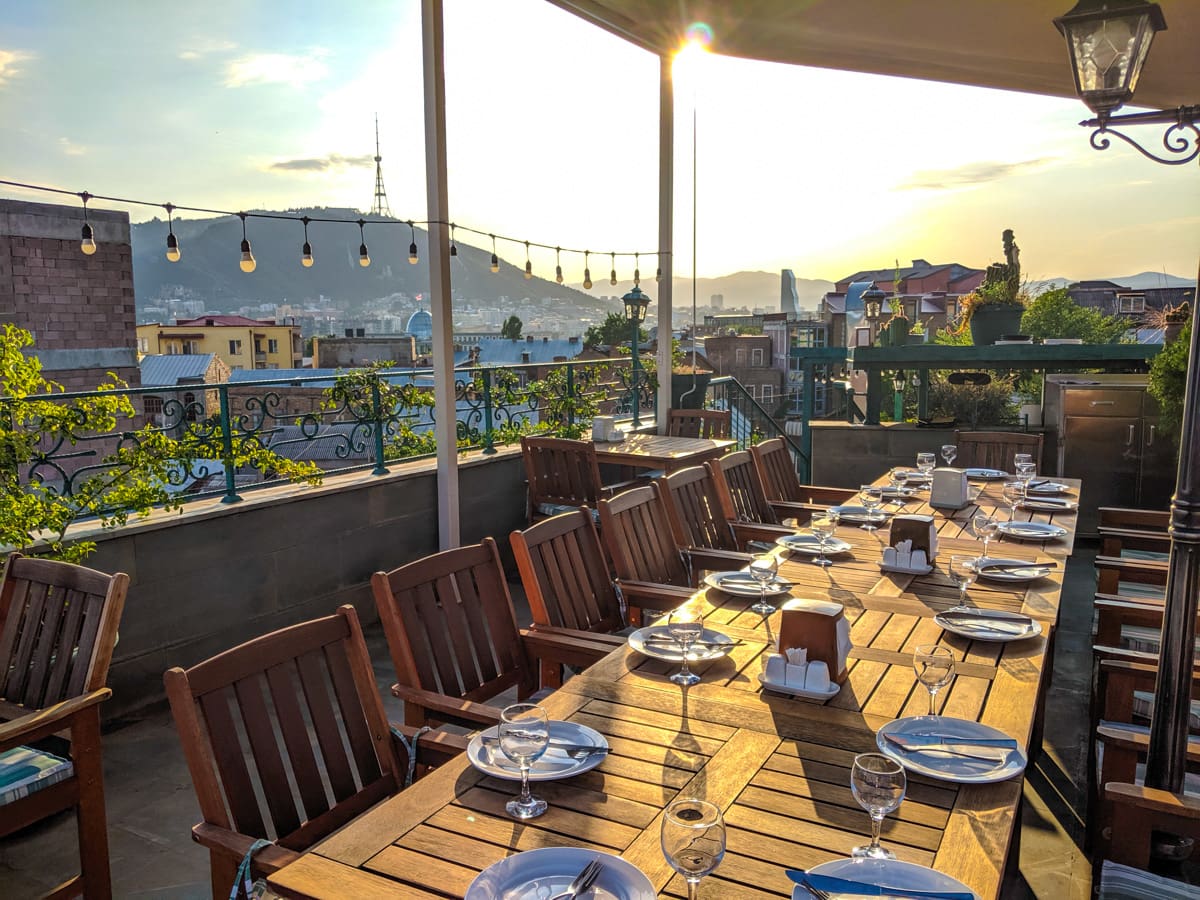 Rooftop restaurants abound in Tbilisi. The city is divided by the Mtkvari River and is so hilly that there is an abundance of vantage points. Saamo restaurant's rooftop garden is one of the best.
Dzveli Tbilisi – The old city with Narikala Fortress and cable car
Zhinvali Reservoir, Georgia
Mt Kazbek and Bethlemi Hut in the mountainous Kazbegi region in Northern Georgia.
Batumi Promenade on Georgia's Black Sea coast 
The view from the City of Batumi's Alphabet Tower Cafe
Tbilisi's Hipster Enclave with coffee shops and restaurants near Fabrika Hostel
Vake Public Park, Tbilisi.
Paragliders flying near the Gudauri viewing point and Russia-Georgia Friendship Monument
Wine is very important to Georgians and wine making is deeply rooted in Georgian culture. This wine-tasting gallery in one of Tbilisi's many huge basements is a great place to try the local wines.
An underground wine cellar in the grounds of Shumi Winery in Kakheti, Georgia's main wine-growing region. The holes in the ground each contain a qvevri, which is a clay pot shaped a bit like an egg. Grapes ferment in the qvevri giving Georgian Wine it's unique taste.
Like this post? Share it!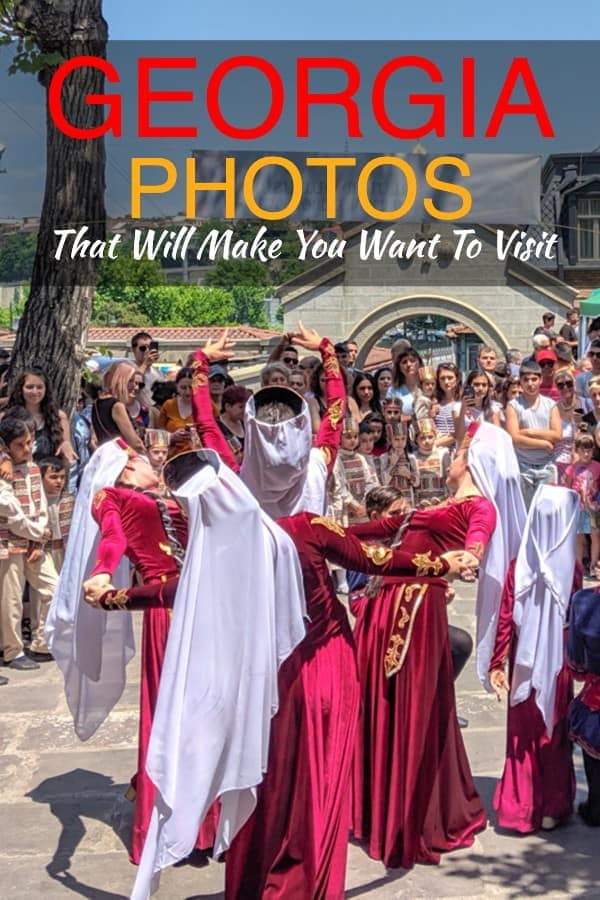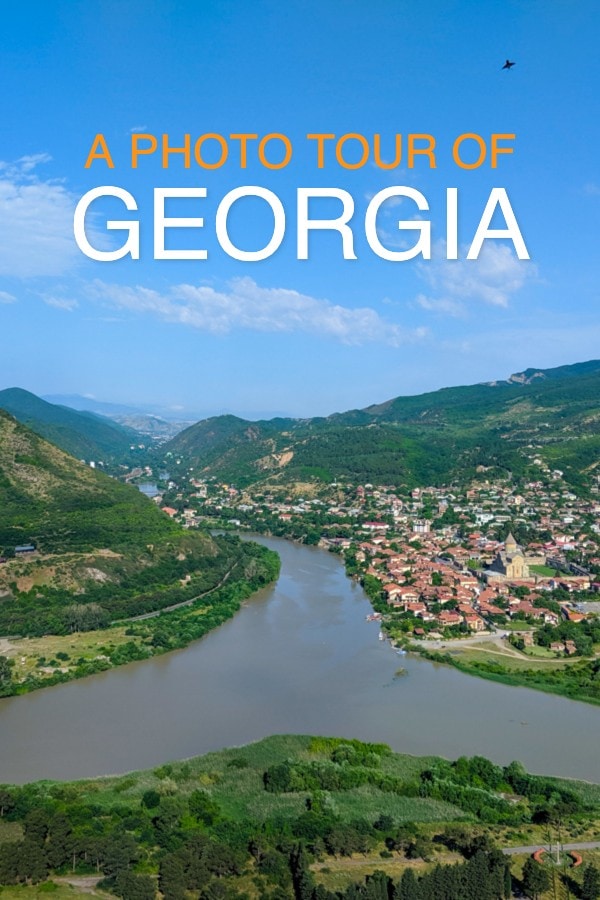 Blogger, lifelong learner, entrepreneur & musician from Ireland. I've been travelling and living overseas for over 20 years. My mission is to build businesses that allow me to have a simple and independent lifestyle. In the process, I hope to help myself and others with my writing.